In Person Summer 2023 Clinics
Apr 21, 2023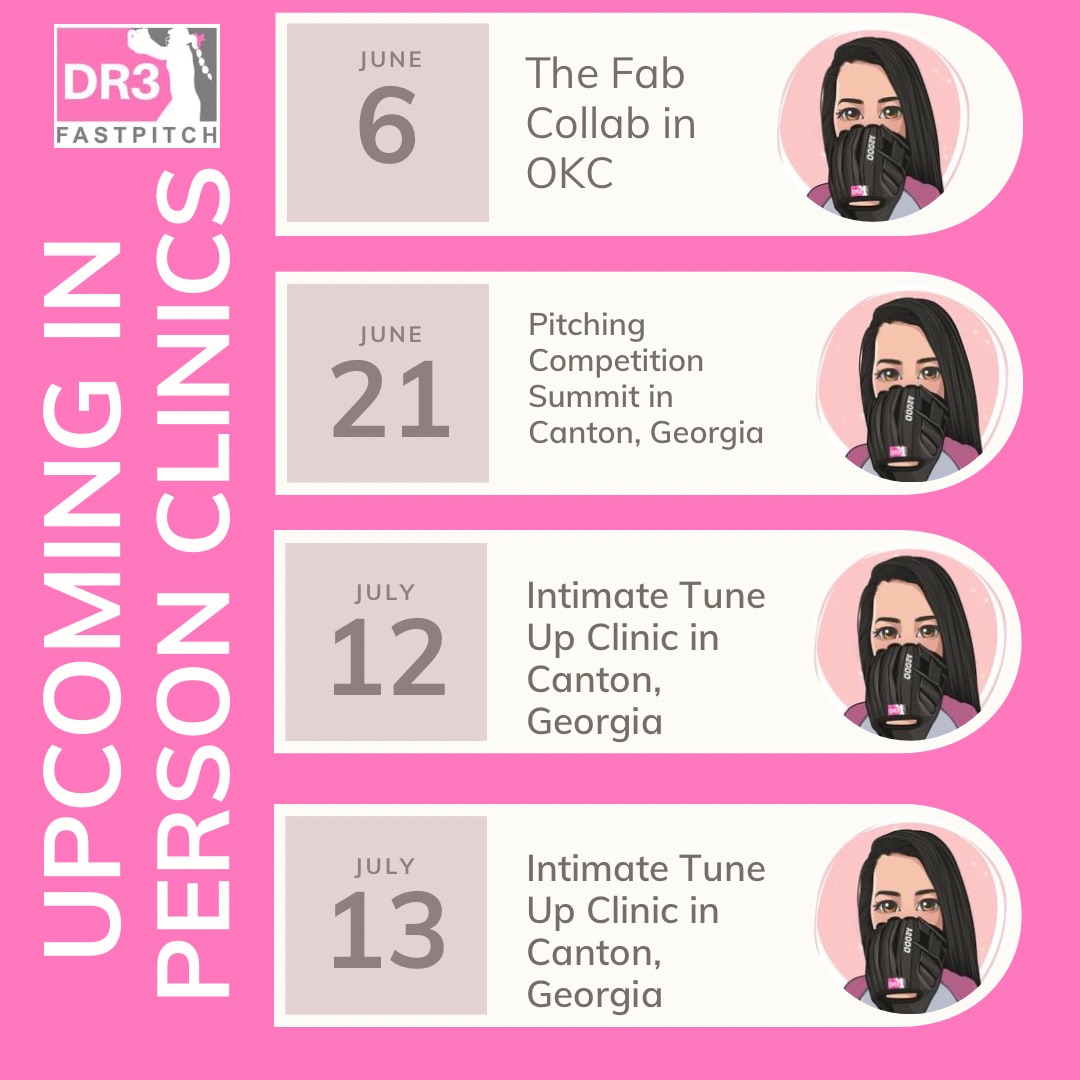 Sign up under Camps & Clinics! I hope to see you there!!!
If you like this Blog Post please help me by clicking below and sharing it on Your Facebook Feed.
Thank you - Coach D
Join the Free DR3 Fastpitch Insider List, so that you are the first to know about all new giveaways, additions, changes, resources, and drills!
We hate SPAM. We will never sell your information, for any reason.